Chicks Dig - Black Women's Reflecto™ T-Shirt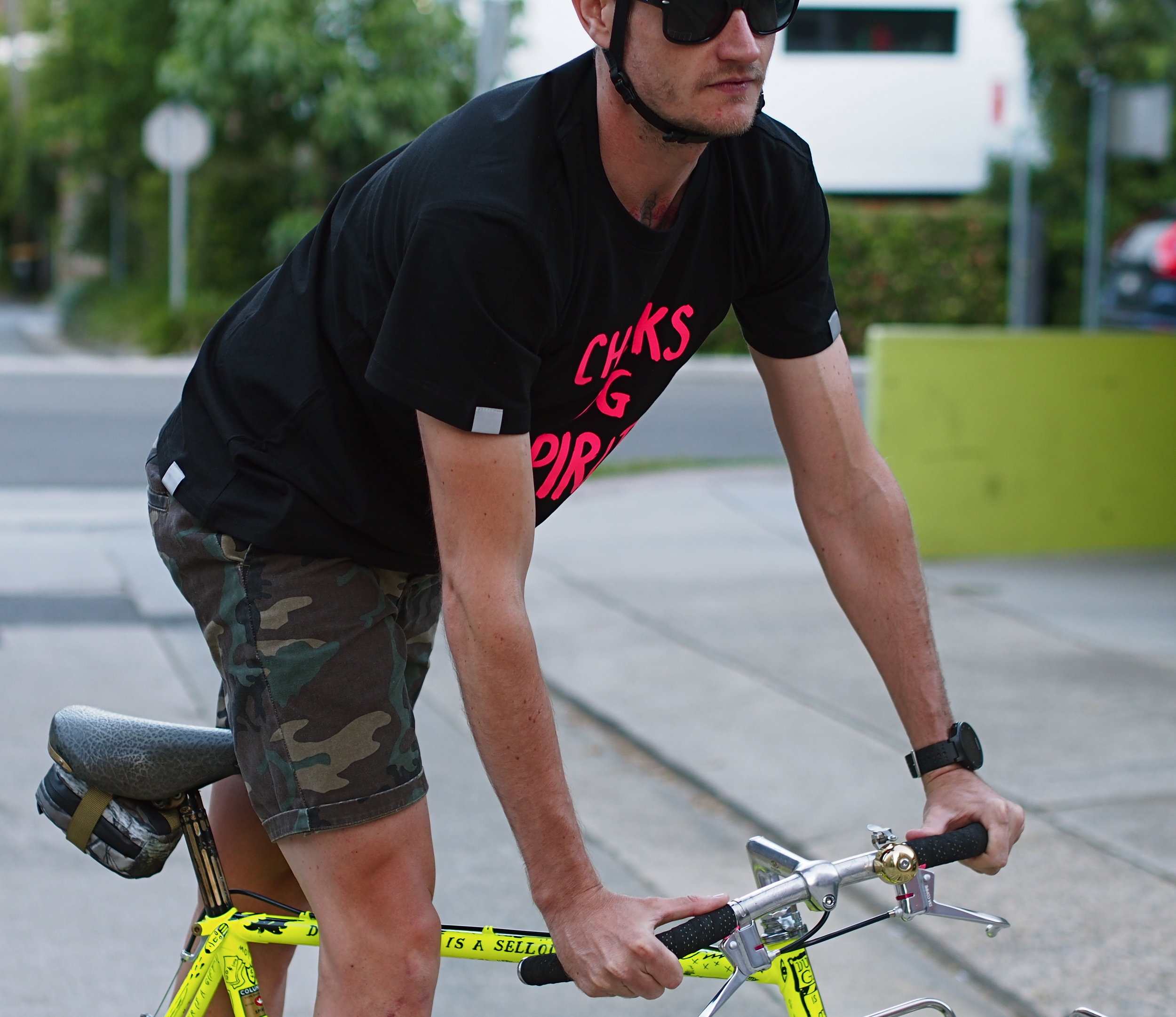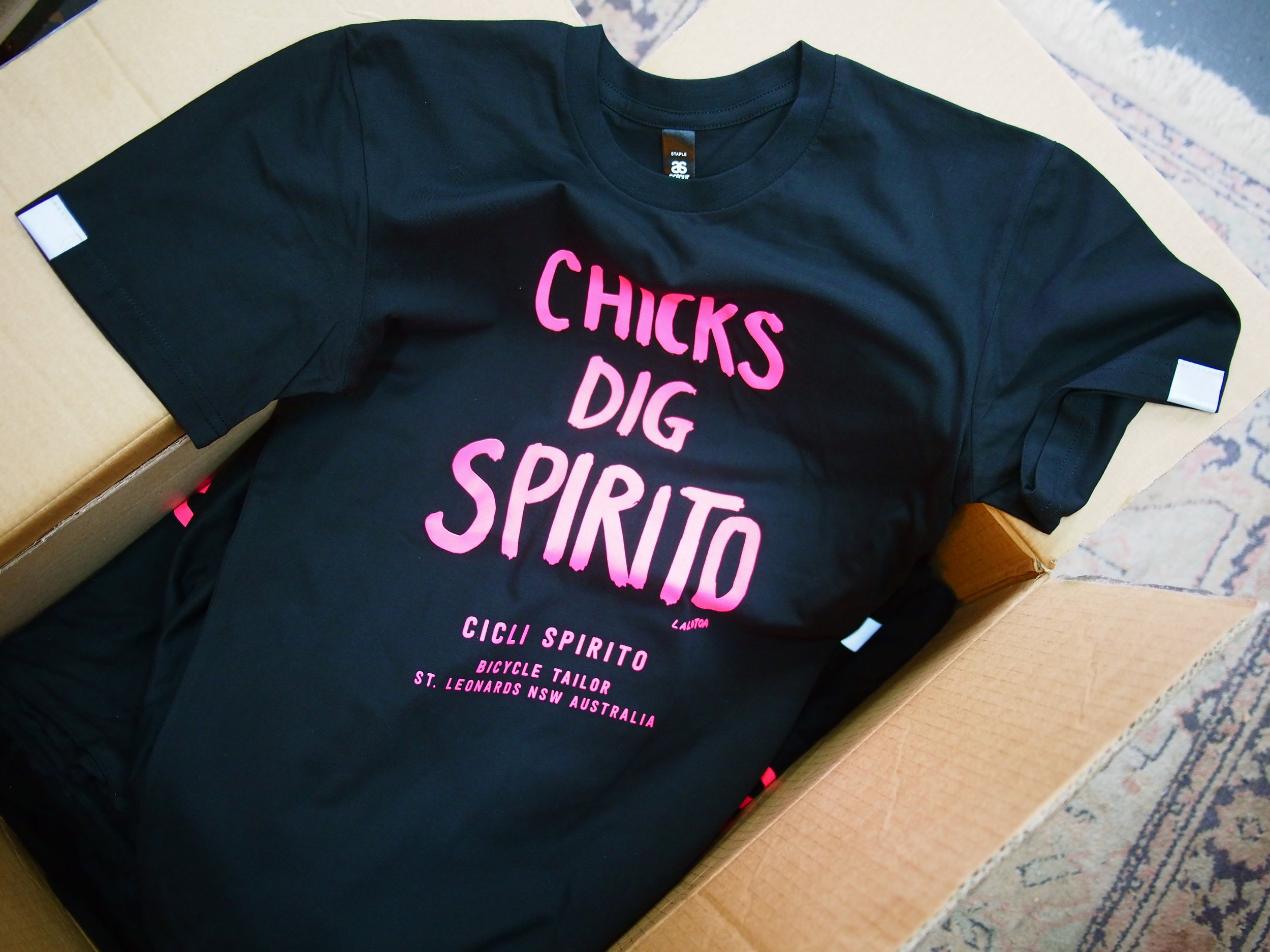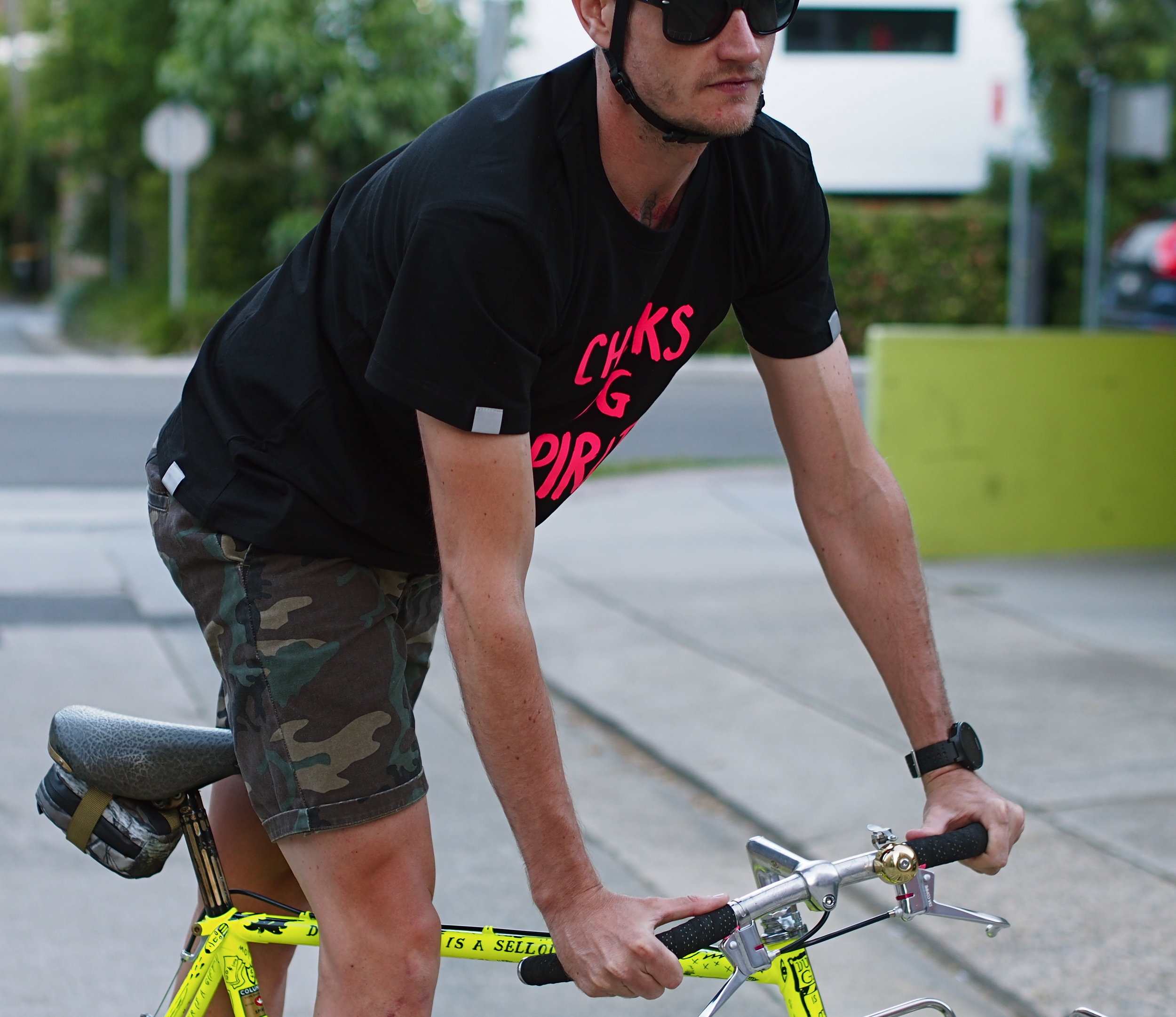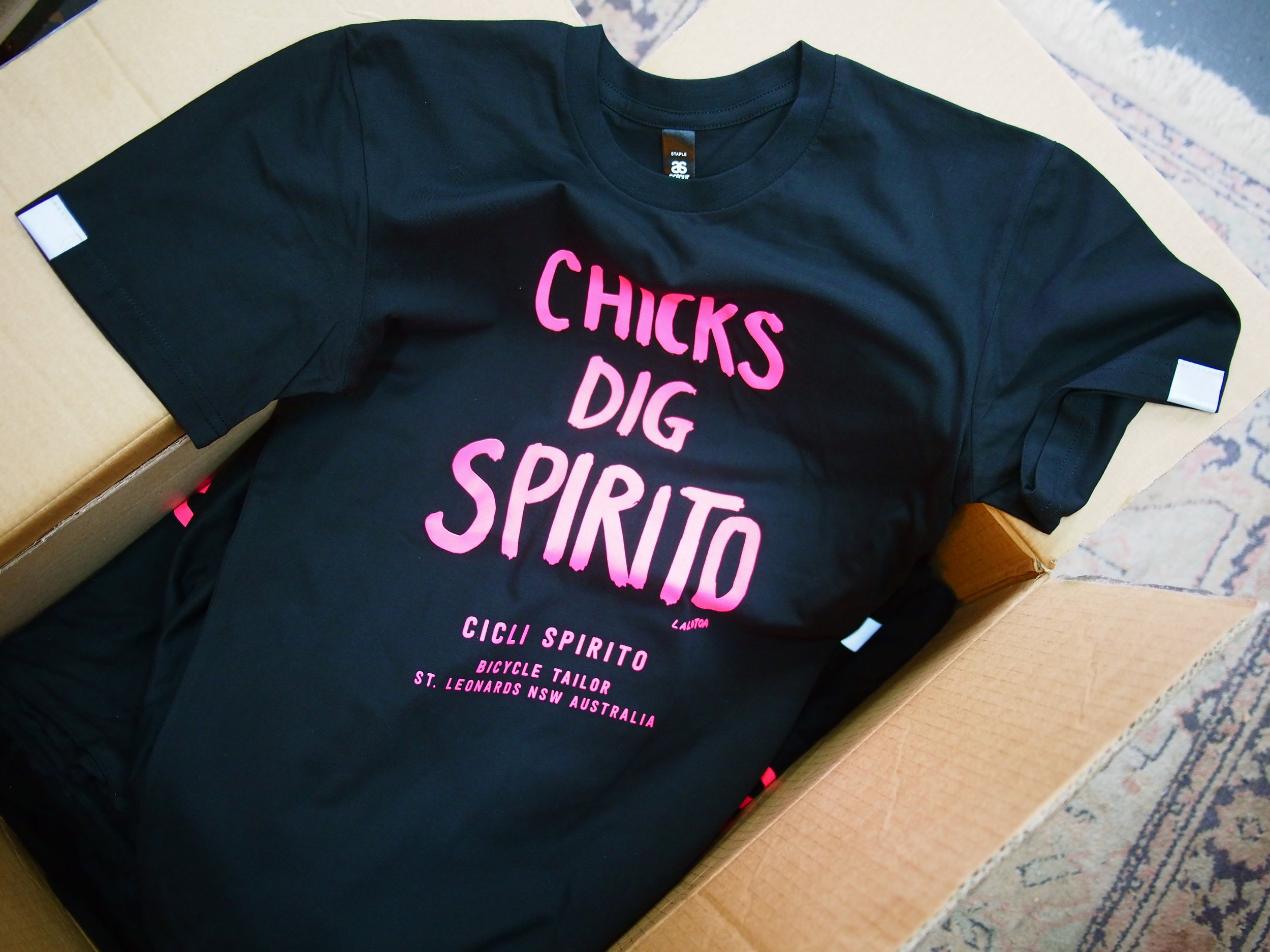 Chicks Dig - Black Women's Reflecto™ T-Shirt
A nice quality tee with a lovely soft feel fabric. Black with hot pink flouro print ... it's bright, really bright !! Also, we've added 3M reflective material tabs sewn onto both sleeves & the rear hem on the right hand side (for passing motorists). Offers a little additional visibility when riding at night. Screenprinted by hand right here in Sydney !!
Will add pics of the black t-shirt being worn by a woman shortly !!
Women's specific cut !!!
3M reflective tabs on both sleeves, and rear hem
Crew neck
Mid weight, 180 GSM,
100% combed cotton
Preshrunk.
20% more sexy
Some of you can't pronounce my shop name - it's not a bad thing, and I do find it funny. I've heard Sickly Spirito, Sissily Spirito & quite a few other variants. I know it ain't easy (soz, not soz) ...
For a laugh I often paraphrase a Bill Murray line from the film Stripes .... Chicks Dig Spirito !!! Yes, I use a deadpan face when I make such a claim but it also helps people remember how to pronounce that C-I-C-L-I word in Italiano: Chick-Ly Spirito.
After joking that that I should make a t-shirt featuring this corny line I decided "why not?". With help from a mate (and man of many talents) Raymond Lalotoa ... who's artwork is featured, now you too can help others with the pronunciation of my workshop name. Fwiw Cicli in English translates as Cycles or Bikes.